These are random quotes, images, films, feelings, question and maybe answers.
You will decide the meaning of my post, and the business model of your life.
'There hasn't been any art yet. Art is just beginning.'
Constantin Brancusi. Romanian Sculptor. 1876 – 1957
"How much would you pay for planet Earth? "
New Scientist, 12 October 2010
" Amedeo Modigliani, a painter and a sculptor, was born July 2, 1884, in Livorno, Italy. "
" He was wasting his talents as much as
he wasted his money
. He could never make
enough money to live
and was used to selling his drawings for only a
few sous
."
www.jewishvirtuallibrary.org/
2010
" A sculpted stone head by artist Amedeo Modigliani sold at Christie's in Paris on Monday for euro
43.18 million ($52.8 million)
, breaking the record for a work by the Italian artist, the auction house said. It was also the highest-priced work sold at an auction in France, Christie's said. An anonymous buyer bid for the piece by telephone. The piece, sculpted between 1910 and 1912, depicts an elongated head with almond-shaped eyes and flowing hair, and it is reminiscent of the artist's paintings. Modigliani, who lived from 1884 to 1920, originally focused on sculpture but switched to painting in part because of
health problems.
"
http://www.artknowledgenews.com/2010-06-15-00-28-16-world-record-price-for-a-modigliani-sculpture-sold-at-auction-at-christies-in-paris.html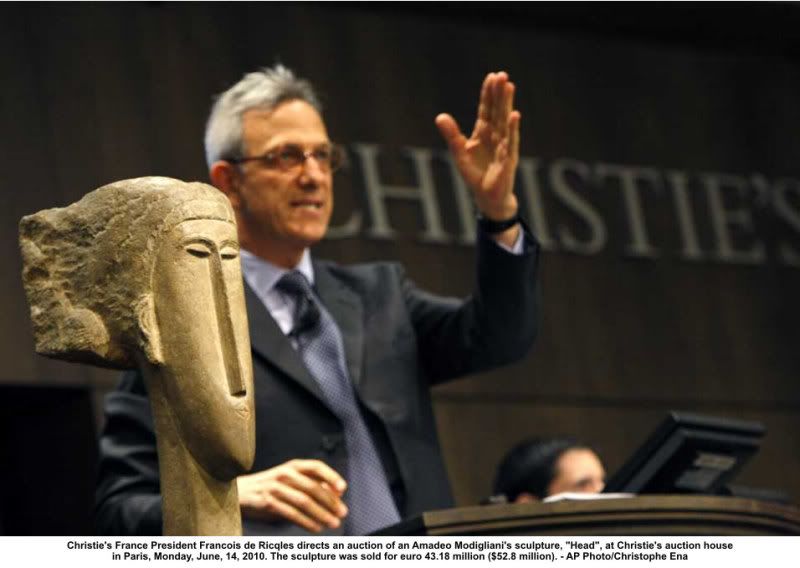 " Tête is notable as a compendium of the key sources that helped Modigliani to forge his distinctive style. Foremost among
these influences was the sculptor Constantin Brancusi,
whom Modigliani met through Dr. Paul Alexandre in 1909. Brancusi quickly became both
friend and mentor
to the young artist. In the present work, the simplification of form, emphasis on
geometry
and feeling for linear rhythm clearly reflect the
Romanian artist's influence
, Brancusi. "
"Brâncuşi held a particular interest in
mythology
, especially
Romanian mythology, folk tales, and traditional art
(which also had a strong influence to his works), but he became interested in African and Mediterranean art as well."
http://www.christies.com/
His parents, Nicolae and Maria Brancusi, were
poor peasants
.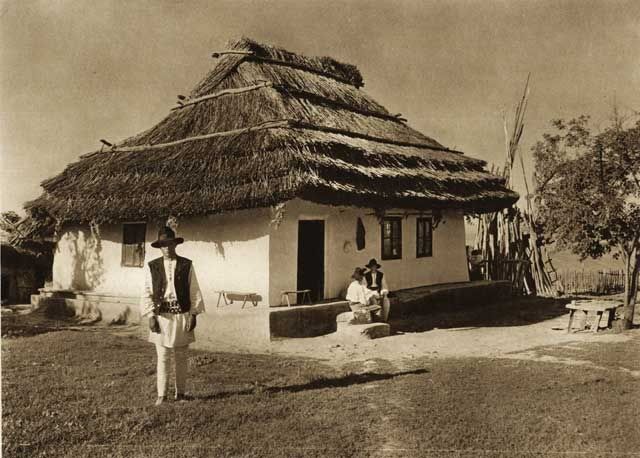 MASTERWORKS SOLD TO BENEFIT YOUNGARTS, THE CORE PROGRAM OF THE
NATIONAL FOUNDATION FOR ADVANCEMENT IN THE ARTS
(organization that recognizes and supports America's most talented 17-18 year olds in the visual, literary and performing arts.)

"The second work sold to benefit YoungArts is

Jeanne Hébuterne (au chapeau)

, one of the first portraits Amedeo Modigliani painted of his great love

(est. $9/12 million

)

. Jeanne Hébuterne was 19 when she met Modigliani while studying art at the Académie Colarossi in Paris. For the next three years until Modigliani's death in 1920 and Jeanne's

tragic suicide

the following day, she would be his constant companion, immortalized in a number of portraits that are among the most powerful compositions of the artist's oeuvre. Jeanne Hébuterne (au chapeau) was completed during the first intense months of the couple's relationship. The excitement that the artist must have felt is evident in his rendering. The surface texture appears to be almost jewel-encrusted, and Jeanne's deep-blue eyes possess a mesmerizing quality."
http://www.artdaily.org/index.asp?int_sec=2&int_new=41701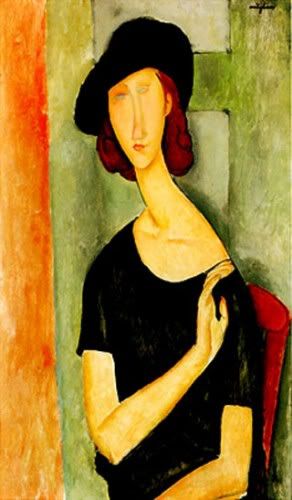 "Jeanne Hébuterne, the shy student who would become painter and sculptor Amedeo Modigliani's final muse, was born in Paris in April 1898."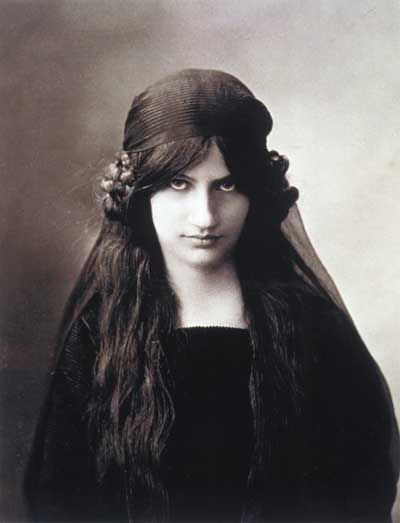 " Modigliani's epitaph reads

Struck Down By Death In the Moment of Glory

and Jeanne's reads

Devoted Companion to The Extreme Sacrifice

, but Jeanne Hébuterne was more than a martyr. She was a talented, almost ethereal young woman, strong enough to handle Modigliani's passion and to ease his death, but just not strong enough to carry on without him"
http://www.suite101.com/content/jeanne-hbuterne-a22237#ixzz12BTmTtyH



Do you know what love is ?
"Art lovers will now have a unique opportunity to catch a glimpse of the works of two iconic 19th century artists -- Claude Monet and Amedeo Clemente Modigliani.Starting Monday, these spectacular works of art will be on display at Sotheby's London galleries till October 15.

Jeanne Hébuterne (au chapeau) by Modigliani is estimated at $9-12 million."

http://uk.ibtimes.com/
" Over half a billion pounds of modern and contemporary art is on view in London this week at Frieze and in the auction rooms, where Sotheby's and Christie's are exhibiting highlights of their forthcoming November sales in New York, in addition to the sales they are conducting this week.
From the forthcoming New York sales are
$40 million paintings
by Modigliani (at Sotheby's), and Lichtenstein (Christie's)."
telegraph.co.uk
LONDON Tue Oct 12, 2010 3:12am IST
(Reuters)
- In a sign that confidence is returning to some sectors of the art market, Christie's and rival Sotheby's are quietly confident that records for key artists will fall at the upcoming New York sales in November.
The highlight was Amedeo Modigliani's "Seated Nude," expected to bring
more than $40 million.
The auction record for any work of art by the Italian master was set by Christie's in Paris earlier this year, when a sculpture sold for
$52.3 million including buyer's premium.



Happiness is an angel with a serious face.


Amedeo Modigliani